keyboard, 61 touch sensitive keys, backlit LCD, 2 x 2,5 watt
The new MK200 proves that a good beginner's keyboard does not have to be expensive. The keyboard has a clear structure, so you can get started right away! The USB connection allows this keyboard to be used as a MIDI keyboard, so you can also use it for your favorite software.
The MK200 is, as the name suggests, more extensive than the MK100 in terms of styles, sounds and songs. This keyboard is also provided with an illuminated display. Like all other Medeli keyboards and pianos, this keyboard is equipped with USB-MIDI, which allows you to use the keyboard as a MIDI keyboard for your favorite software.
This keyboard has everything you need for a music school, but of course it also works perfectly at home.
Keybed: 61 keys with touch response
Display: backlit LCD
Polyfonie: 64
Voices: 585
Styles: 202
Registration Memory: 4 x 4 banks
Songs: 157 preset, Music Tutorial System
Connections: DC-power, USB-MIDI, headphone / output (6,3 mm jack), input (6,3 mm jack), microphone (6,3 mm jack), pedal sustain
MIDI: USB-MIDI
Power supply: DC 12 volt/1000mA of 6 x AA batteries
Amplifier: 2 x 2.5 watt
Speakers: 2 x 12 cm
Dimensions: 946 x 316 x 101 mm
Weight: 4 kg
Included accessories: power supply (MAD 12/1000), music stand, manual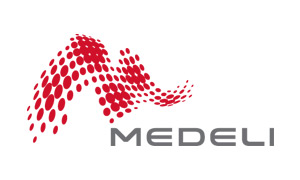 Brand Trust
We know, understand and serve you, the user.
Brand Offer
We offer durable, enjoyable products at a reasonable price.
Brand Ambition
We want to break barriers and use technology meaningfully.
Brand personality
We are honest, engaged and inspiring.