keyboard, 61 touch sensitive keys, 2 x 3 watt
M331 is a powerful portable keyboard for beginners and music enthusiasts. In order to provide the best experience for beginners to explore their endless imagination, Medeli has provided 633 voices and 220 styles for beginners to experiment with.
The 240 styles are also supported by 128 polyphony technology to ensure a full band backing effect without a dropping note. 160 classic songs are on board to be played with the Music Tutorial System, which is designed to teach beginners rhythm and music notation. You can also record up to 10 songs to be replayed on the keyboard in the future. Simply plug a music player into the Aux In jack and a microphone into the Mic jack, you can instantly play and sing along to your favorite song.
M331 is filled with fantastic features with endless possibilities for music enthusiasts.
Specs:
Keys: 61 keys with touch response
Display: LCD
Polyphony: 128
Voices: 633
Accompaniment Styles:220
Registration Memory: 32
Songs: 150
Demo: 8
Recording: 1 track + accompaniment, 10 songs
Connections: DC-power, Headphone/Line-out (1/4" jack), Sustain (1/4" jack), USB, Microphone (1/4" jack), Aux-In (1/4" stereo jack)
MIDI: USB-MIDI
Power supply: DC 12 volt/800mA or 6 x AA batteries
Speakers: 2 x 3 watt, 4 Ohm
Dimensions: 956 x 360 x 133 mm (bxdxh)
Weight: 5 kg without batteries
Included accessories: Power supply (MAD12/1000), Music rest, Manual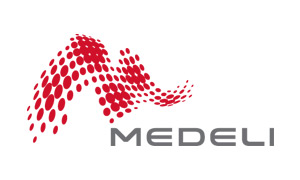 Brand Trust
We know, understand and serve you, the user.
Brand Offer
We offer durable, enjoyable products at a reasonable price.
Brand Ambition
We want to break barriers and use technology meaningfully.
Brand personality
We are honest, engaged and inspiring.