keyboard, 61 touch sensitive, lighted keys, 2 x 2,5 watt
The new IK100 proves that a good starter keyboard can be very affordable. The user interface is easy to use and helps you start making music immediately. Thanks to the USB connection you'll be able to use this device as a MIDI keyboard for your favorite software as well.
With its 480 voices you'll have more than enough choice. The IK100 is equipped with great retro styles and therefore perfect for more modern music styles like pop, hip hop and many other genres. For more expression in your playing there is a sustain pedal connection, but it also features a line in and microphone connection. You can both sing and play along with your favorite music.
This keyboard gives you everything you need for your music lessons and is the best choice for starting keyboardists, also at home.
Specifications
Keybed: 61 keys with touch response, lighted keybed
Display: LCD
Polyfonie: 64
Voices: 480
Styles: 160
Registration Memory: 4 x 4 banken
Songs: 140 preset, Music Tutorial System
Demo: 140
Recording: 1 user song
Connections: DC-power, USB-MIDI, headphone / output (6,3 mm jack), input (6,3 mm jack), microphone (6,3 mm jack), pedal sustain
MIDI: USB-MIDI
Power supply: DC 12 volt/1000mA of 6 x AA batteries
Speakers: 2 x 3 watt
Amplifier: 2 x 2.5 watt
Dimensions: 946 x 316 x 101 mm
Weight: 4 kg
Included accessories: power supply (MAD 12/1000), music stand, manual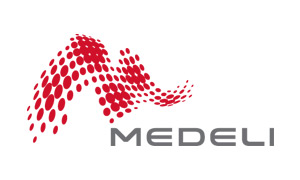 Brand Trust
We know, understand and serve you, the user.
Brand Offer
We offer durable, enjoyable products at a reasonable price.
Brand Ambition
We want to break barriers and use technology meaningfully.
Brand personality
We are honest, engaged and inspiring.