digital stage piano, 88 keys hammer action (K6S), 2 x 20 watt, with Bluetooth - white
Medeli SP201+
This stylish stage piano has got 88 weighed keys (hammer action) and powerful 20 watt built-in stereo speakers. The piano is user friendly and features many sounds, suitable for on stage and at home.
The Medeli SP201+ is easy to operate using the control panel on the piano or with the app (PianoToolbox) which is freely downloadable in App Store / Play Store. In addition, the app allows you to adapt the sound down to its smallest detail and to create and save presets.
Because the piano also works as an audio interface, a USB-cable allows you to easily record music in any DAW such as Cubase, Logic or Ableton and the recorded audio can be played on the piano.
PianoToolbox is available via this link
https://apps.apple.com/nl/app/pianotoolbox/id1466029957 (Iphone / Ipad)
https://play.google.com/store/apps/details?id=com.minlida.sppiano (Android)
Specifications
Keyboard: 88 keys (graded hammer action)
Max Polyphony: 192
Voices: 25
Metronome/Rhythm: 50
Music Library: 100 songs
Amplifier: 2 x 20 watts
Speakers: 2 x (16 x 7) cm oval and 2 x 3 cm
Music Stand: Yes, removable
Dimensions: 1365 x 366 x 134 mm
Weight: 12.5 kg
Power: DC 12V
Layer/Split: L - R1 - R2
Duo (Twinova): Yes
Reverb: 2 types, 10 levels
Chorus: 1 type, 10 levels
Sequencer: 1 user song
Pitch Adjustment: Transpose, Octave, Tuning, Scale tuning
Metronome: Yes, with rhythm pattern
Tempo: 30-280
Connection: USB-Audio & MIDI, MIDI out, headphone jacks (1 x 1/4" and 1 x 1/8"), input jack (1 x 1/8"), output jack (1 x 1/4"), pedal (unit/sustain)
Optional: ST430 wooden stand with 3 pedals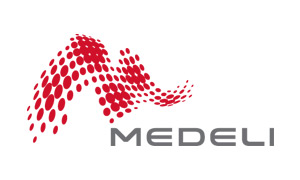 Brand Trust
We know, understand and serve you, the user.
Brand Offer
We offer durable, enjoyable products at a reasonable price.
Brand Ambition
We want to break barriers and use technology meaningfully.
Brand personality
We are honest, engaged and inspiring.