digital stage piano, 88 keys hammer action (K6S), 2 x 20 watt - BLACK
Featuring 88 graded hammer-action keys, an exclusive German grand piano sound, built-in stereo speakers and companion App, SP200 is the best-in-class digital piano for players of any level and genre. Its 192-note polyphonic capacity ensures you can play complicated classical pieces without any missing notes. SP200 lets you edit a range of piano parameters, from damper noise, lid angle to string resonance, recreating nuances of acoustic piano for authentic piano playing experience. Although SP200 doesn't have a bluetooth connection it is still possible to use a cable for the companion iOS and Android App making it intuitive to control the piano with just a few taps.
KEYBOARD: 88 keys (graded hammer action)
MAX POLYPHONY: 192
VOICE: 25
METRONOME / RHYTHM: 50
MUSIC LIBRARY: 100 songs
AMPLIFIER: 2 x 20 watt
SPEAKER: 2 x (16 x 7) cm oval • 2 x 3 cm
DIMENSION: 1365 x 366 x 134 mm
WEIGHT: 12.5 kg
POWER DC: 12V
?
CONNECTION USB-Audio & MIDI • MIDI out • (1 x 1/4" • 1 x 1/8") headphone jacks • 1 x 1/8" input jack • 1 x 1/4" output jack • Pedal (unit / sustain) LAYER L • R1 • R2 SPLIT Yes DUO (TWINOVA) Yes REVERB 2 types • 10 levels CHORUS 1 type • 10 levels SEQUENCER 1 user song PITCH ADJUSTMENT Transpose • Octave • Tuning • Scale tuning METRONOME Yes (rhythm pattern) TEMPO 30-280 OTHER CONTROL Touch response • Piano parameters INTERACTION & EXPANSION PC software • USB-Audio • USB-MIDI • PianoToolbox (iOS & Android)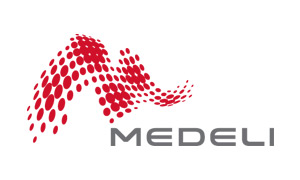 Brand Trust
We know, understand and serve you, the user.
Brand Offer
We offer durable, enjoyable products at a reasonable price.
Brand Ambition
We want to break barriers and use technology meaningfully.
Brand personality
We are honest, engaged and inspiring.