keyboard, 61 touch sensitive keys, 2 x 15 watt, with XY-pad
This great new keyboard from Medeli shows that innovation and affordability can go hand in hand. The instrument distinguishes itself by the sampler, DJ styles and the XY pad. With the MK401 Medeli is trying to appeal to a younger group of musicians. Experimenting, creating and making music are the main focus of the MK401!
XY-pad
The XY-pad allows for a simple gesture of the finger to drastically alter the sound. This allows you to give your performance even more expression. There are several presets on board with which you can control different parameters. Below is an overview of the effects that can be controlled.
- LPF (Low Pass Filter)
- HPF (High pass filter)
- Resonance
- Reverb
- Delay
- Sidechain
No idea what is meant above? Don't panic! The MK401's user-friendly interface immediately challenges you to play with all its possibilities.
Sampler
The MK401 is equipped with a microphone that sits above the display. By recording a sample (of a voice for example) the keyboard will automatically transpose this sample and extend it over the entire keyboard. So playing a background chorus on your instrument becomes a piece of cake. Besides the fact that this can result in very funny voice distortions, this tool can also be used very musically after a little practice.
Specifications
Keybed: 61 keys with touch response
Display: backlit LCD
Polyfonie: 64
Voices: 600 + 5 sampling
Styles: 200
Registration Memory: 4 x 6 banken
Songs: 200 preset, Music Tutorial System
Connections: DC-power, USB-MIDI / USB audio, headphone / output (6,3 mm jack), input (3,5 mm jack), microphone (6,3 mm jack), pedal sustain (6,3 mm jack), SD card slot
Amplifier: 2 x 15 watt
Speakers: 2 x 12 cm
Dimensions: 956 x 360 x 118 mm
Power supply: DC 12 volt/1000mA of 6 x AA batteries
Weight: 5,1 kg
Included accessories: power supply (MAD 12/1000), music stand, manual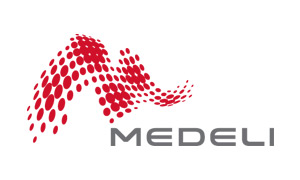 Brand Trust
We know, understand and serve you, the user.
Brand Offer
We offer durable, enjoyable products at a reasonable price.
Brand Ambition
We want to break barriers and use technology meaningfully.
Brand personality
We are honest, engaged and inspiring.