digital home piano, 88 keys graded hammer action, triple sensor (K8), 2 x 20 watt - rosewood
The Medeli DP280K, A piano for the pianist with higher requirements in terms of keyboard and playing pleasure. The Medeli DP280K is equipped with the high-quality K8 keyboard from Medeli. The keyboard is provided with a coating which gives you the feeling of playing on a keyboard with an ivory top layer. The keyboard is equipped with 3 sensors so that the release of the key is also registered.
For study, it is useful that an external audio source can be connected, such as an MP3 player or CD player, you can play along with existing music.
The dual and harmony functions make the whole thing even smoother by being able to assign an extra sound to the played part. The dual function adds a second sound, making the whole sound fuller because it gives the impression that two instruments are playing simultaneously. The harmony function adds harmony to the keys played to create a kind of duet-feel.
When a piano sound is selected, pressing the sustain pedal will simulate the string resonance and resonance of the soundboard as it sounds on an acoustic piano. The other strings will vibrate and make the sound even more realistic.
The twinova function is useful in a piano lessons. The keyboard is divided into two equal parts so that the left and right parts have exactly the same sound and pitch so lessons can be given without an extra piano.
Keyboard: 88 keys weighted hammer action, triple sensor (K8)
Display: none
Polyphonie: 128
Voices: 20
Accompaniment/Styles: none
Registration memory: none
Songs: 60 including lesson
Demo: 1 piano-demo, 20 voice-demo's
Recording: 1 track, 5 songs
Connections: DC-power, Headphone (1/4 inch jack), Pedals, USB, Aux-In/Aux out (1/4 inch stereo jack)
MIDI: USB-MIDI
Powersupply: DC 15 volt/2500mA
Amplifier: 2 x 20 watt
Dimensions: 1320 x 440 x 853 mm (wxdxh)
Weight: 41,5 kg
Included accessoiries: powersupply, manual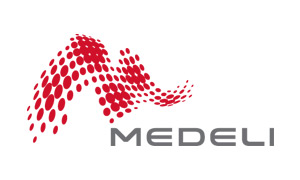 Brand Trust
We know, understand and serve you, the user.
Brand Offer
We offer durable, enjoyable products at a reasonable price.
Brand Ambition
We want to break barriers and use technology meaningfully.
Brand personality
We are honest, engaged and inspiring.