keyboard, 61 touch sensitive keys, 2 x 40 watt
The Medeli A810 is the perfect keyboard for every beginner, but also advanced players will have a lot of fun with this instrument.
The A810 has 61 velocity sensitive keys with a polyphony of 128 notes. The 2 x 25 watt + 2 x 15 watt speakers make sure the sound will be at it's best.
1200 presets, including 737 sounds (Voices) and 240 Accompaniment Styles. You can use the songs to practice, perform, or just play and having fun. Record your own music and play it back later.
It's also possible to use the A810 within your favorite DAW, use it to sent MIDI via USB, or record the audio as a mp3-file.
Do you have other MIDI-instruments or modules? You can use the conventional (5-pin DIN) MIDI output to connect the A810 to other MIDI equipment.
Specs:
Keys: 61 keys with touch response
Display:LCD
Polyphony: 128
Voices: 737+50 users
Accompaniment Styles: 240+10 users
Registration Memory: 96
Songs: 160+10 users
Demo: 5
Recording: 5 tracks + accompaniment
Connections: DC-power, Headphone (1/4" jack), Sustain (1/4" jack), Volume (1/4" jack), USB, Aux-In/Aux out (1/4" stereo jack)
MIDI: MIDI In/Out/Thru and USB-MIDI
Power supply: DC 12 volt/3000mA
Speakers: 2 x 40 watt, 4 Ohm
Dimensions: 970 x 390 x 160 mm (wxdxh)
Weight: 9 kg
Included accessories: Power supply, Music rest, Manual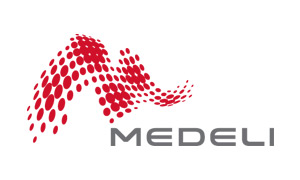 Brand Trust
We know, understand and serve you, the user.
Brand Offer
We offer durable, enjoyable products at a reasonable price.
Brand Ambition
We want to break barriers and use technology meaningfully.
Brand personality
We are honest, engaged and inspiring.