keyboard, 61 touch sensitive keys, 2 x 35 watt
A300 will make your learning fun and easy thanks to the innovative Intelligent Learning System. It provides thorough guidance and grades your practice step by step.
Want to play "unplug"
The intelligent Performance Assistant provides a beautiful guitar and piano accompaniment that allows you play unplug without being unplugged. With A300, just share the joy of playing in the most intuitive way.
Intelligent Learning System
The built-in smart learning mode provides many ways to help you learn a new song faster and better. You can flexibly arrange lessons to suit your current learning, select songs for practice, and record your practice so you can track your progress.
Performance Assistant
With Performance Assistant, playing the keyboard becomes more interesting. Let's see how it works.
It has two modes, the piano mode and the guitar mode.
In the piano mode, the performance assistant provides many beautiful phrases, with which you can easily achieve the same effect as that a real piano will produce when played with many difficult skills.
In the guitar mode, the keyboard will be divided into several parts to control different parameters, providing such guitar phrases as strum, broken chord, echoism and ending. Just like playing a real guitar.
Song Album
310 popular songs with preset parameter, including style, type, tempo, and voice are right at your finger tips. You can play anything from Fly me to the moon to Chopin's Etude with authentic sound and full accompaniment.
Specs:
Keys: 61 keys with touch response
Display: LCD
Polyphony: 64
Voices: 618
Accompaniment Styles: 200+10 users
Registration Memory: 48
Songs: 150+5 users
Demo: 5
Recording: 5 tracks + accompaniment
Connections: DC-power, Headphone (1/4" jack), Sustain (1/4" jack), USB, Microphone (1/4" jack), Aux-In/Aux out (1/4" stereo jack)
MIDI: USB-MIDI
Power supply: DC 12 volt/2000mA or 6 AA batteries
Speakers: 2 x 35 watt, 4 Ohm
Dimensions: 970 x 370 x 142 mm (wxdxh)
Weight: 6,75 kg without batteries
Included accessories: Power supply (MAD 12/2000), Music rest, Manual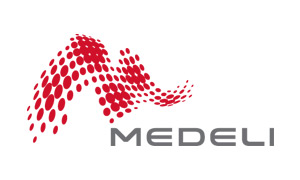 Brand Trust
We know, understand and serve you, the user.
Brand Offer
We offer durable, enjoyable products at a reasonable price.
Brand Ambition
We want to break barriers and use technology meaningfully.
Brand personality
We are honest, engaged and inspiring.