table drum with 7 pads, touch sensitive, 2 Pad Pedals, incl.Drumsticks
With 7 touch sensitive pads and 2 foot pedals, DD315 has the capability of a full drum kit in the size of a portable drum. It provides 265 drum sounds, 45 drum kits and 100 preset songs. The sound system is meticulously tweaked to give a deep, powerful bass. Drummers are able to plug their music playing device to the Aux In jack and play along to all of their favorite music. DD315 also features a USB connector that is compatible to all computers and mobile device for easy and quick connection. DD315 caters to both beginners and drummer enthusiasts and it is also great alternative to full size drum kit.
?Specs:
DRUM PAD 7 pads (touch sensitivity)
SWITCH PEDAL 1 x Kick • 1 x Hi-hat control
DISPLAY 3-digits LED
DRUM KIT 45 + 5 users
VOICE 265 + 128 GM
SONG 100
DEMO 1
DIMENSION 500 x 370 x 158 mm
WEIGHT 3.3 kg
POWER DC12V • 6 x C batteries
?
CONNECTION USB-MIDI • 1 x 1/4" headphone / output jack • 1 x 1/8" aux-in jack • Kick pedal • Hi-hat control pedal LEARNING Drum off RECORD Yes TEMPO 30-280 EFFECT Reverb on / off PANEL CONTROL Power • Master volume • Acc. volume • Record • Play / Stop • Tempo • Click • Hand percussion • Drum off • Kit • Voice • Song • Start / Stop • Demo • Volume • Pan • Note • Reverb • Select • Save OTHER Hand percussion
?
?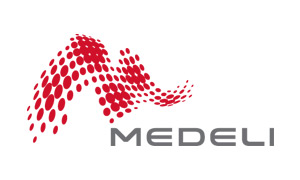 Brand Trust
We know, understand and serve you, the user.
Brand Offer
We offer durable, enjoyable products at a reasonable price.
Brand Ambition
We want to break barriers and use technology meaningfully.
Brand personality
We are honest, engaged and inspiring.