digital home piano, 88 keys graded hammer action (K6s), 2 x 20 watt - rosewood
The Medeli DP260, a living room piano with 88 weighted hammer action keys. The K6 keyboard from Medeli offers a fully weighted piano keyboard that is perfect for piano study and just playing the piano. A solid keyboard with good expressive properties for a realistic piano feel. The velocity sensitivity can, of course, be set as desired.
The piano is suitable for musicians who mainly play the instrument for the piano sound, but there is a choice of a total of 16 different sounds such as piano, electric piano, vibraphone, various organs, strings and accordion.
In addition, functions such as dual and split are provided, and there is also a simple recording option so that the played piece of music can be recorded and listened to at a later time.
The Twinova function is a great function for piano studies or lessons. The keyboard is divided into two equal parts with exactly the same sound and pitch so that it can be used in a lesson situation without using an extra piano (the left side plays and sounds exactly the same as the right side).
If playing the piano is not enough, the DP260 can also be used to control external sequencer software and / or a DAW so that complete music productions can be recorded.
Specs:
Keys: 88 keys graded hammer action
Display: None
Polyphony: 128
Voices: 16
Split: Yes
Twinova: Yes
Accompaniment Styles: None
Registration Memory: None
Songs: 60
Demo: 1 piano, 16 voice
Recording: 5 user songs
Connections: DC in, Headphones (1/4"stereo jack), Pedals (Sustain, Soft, Sostenuto), USB, AUX in (1/4"stereo jack), Aux out (1/4"stereo jack)
MIDI: USB-MIDI
Power supply: DC15V/2500mA
Amplifier: 2 x 20 watt
Dimensions: 1320 x 440 x 815 mm (wxdxh)
Weight: 38,5 kg
Included accessories: Power supply, Manual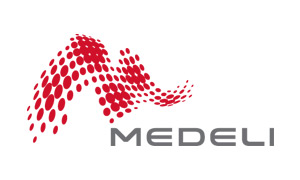 Brand Trust
We know, understand and serve you, the user.
Brand Offer
We offer durable, enjoyable products at a reasonable price.
Brand Ambition
We want to break barriers and use technology meaningfully.
Brand personality
We are honest, engaged and inspiring.