digital baby grand piano, 88 keys graded hammer action, triple sensor (K8), 2 x 100 watt - black
digital baby grand piano, 88 keys graded hammer action, triple sensor (K8), 2 x 100 watt - black
The Medeli GRAND510, a fantastic piano with the appearance of a real grand piano. However, it is not only the appearance that impresses. This grand piano is equipped with the high-quality K8 keyboard from Medeli and therefore has the touch and feel of a real grand piano. Three sensors ensure that the touch (and also the release) of the key is correctly registered and displayed. Due to the 2 x 60 watt amplifier and speakers, this piano has a rich and deep sound.
Packed with sounds and drum kits, functions such as split, dual, harmony and DSP effects make this an instrument that is suitable for everyone.
The automatic accompaniment has 270 different styles and has 192 registration memories. To top it all off, the grand piano is equipped with a 16-track sequencer and the recorded songs can be saved as an MP3 file on a USB stick
specs:
Keys: 88 keys triple sensor (K8)
Display: LCD
Polyphony: 256
Voices: 1200 + 13 drumkits
Split: Yes
Twinova: Yes
Accompaniment Styles: 270
Registration Memory: 192
Songs: 90
Demo: 3
Recording: 16 tracks sequencer, MP3
Connections: Unit pedals, MIDI in/out/thru, USB, microphone (1/4"jack), AUX in L/R (2 x 1/4"mono jack), AUX out L/R (2 x 1/4"mono jack)
MIDI: USB-MIDI/MIDI In/MIDI out/MIDI thru
Power supply: AC 220V
Amplifier: 2 x 100 watt
Dimensions: 1476 x 947 x 932 mm (wxbxh)
Weight: 101 kg
Colorr: black glossy
Included accessories: Manual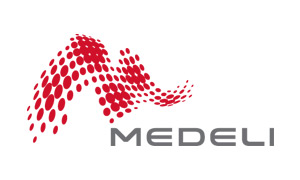 Brand Trust
We know, understand and serve you, the user.
Brand Offer
We offer durable, enjoyable products at a reasonable price.
Brand Ambition
We want to break barriers and use technology meaningfully.
Brand personality
We are honest, engaged and inspiring.