digital home piano, 88 keys graded hammer action, triple sensor (K8), 2 x 40 watt - rosewood
The Medeli DP650K is a model from the top series of Medeli. A beautiful design with the feel and appearance of an acoustic piano. Equipped with a modest but clear display and simple operation.
The Medeli DP650K is equipped with the K8 keyboard from Medeli. A key with a top layer that feels like an ivory key. The keyboard has an additional sensor that also records the release of the key. Optically, the key also has a different color than the K6 keyboard, making it more like a piano key.
The piano has the possibility to connect a dynamic microphone wich makes it possible to sing along with the piano part. The microphone can also be provided with 9 different effects specifically designed for use with the microphone.
The timbre of the piano can be adjusted to taste with the built-in equalizer. A number of preset settings are available for this.
A computer can be connected to use the piano to control sequncer software, but can also transmit the audio from the piano via the USB connection to use the DP650's sound and performance within DAW software.
Specs:
Keys: 88 keys triple sensor
Display: 2,08"Dot-Matrix OLED
Polyphony: 256
Voices: 40 + 128 GM bank + 8 GM drumkits
Split: Yes
Twinova: Yes
Accompaniment Styles: None
Registration Memory: None
Songs: 90
Demo: 40
Recording: SMF1, 44,1 kHz 16 bit Stereo, 320 Kbps MP3
Connections: USB to host, USB to device, headphones (1/4"stereo jack), Aux/Mic in (1/4" jack), Aux out (1/4"stereo jack), Pedals (Sustain, Soft, Sostenuto)
MIDI: USB-MIDI
Power supply: DC15V/2500mA
Amplifier: 2 x 40 watt
Dimensions: 1368 x 517 x 835 mm (wxdxh)
Weight: 52 kg
Included accessories: Power supply, Manual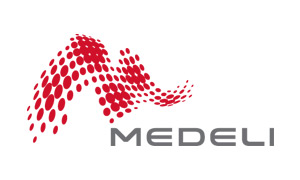 Brand Trust
We know, understand and serve you, the user.
Brand Offer
We offer durable, enjoyable products at a reasonable price.
Brand Ambition
We want to break barriers and use technology meaningfully.
Brand personality
We are honest, engaged and inspiring.