digital stage piano, 88 keys hammer action (K6), 2 x 20 watt - white
The SP4000 is a piano suitable for the advanced player who often needs a piano at different locations. Due to its compact dimensions and weight, this piano is easy to transport. The piano is equipped with a well-weighed piano keyboard and is easy to play for any pianist.
For use at home a frame is available to create a furniture piano, with accompanying pedal unit with 3 pedals.
A simple automatic accompaniment is also available, not too many functions but certainly useful for a simple guidance or study. The TWINOVA function is also available on this piano, which splits the keyboard into two equal parts with exactly the same pitch and sound, making it useful for teaching.
Specs:
Keys: 88 keys graded hammer action
Display: Nixie Tube Display
Polyphony: 64
Voices: 20
Split: Yes
Twinova: Yes
Accompaniment Styles: 50
Registration Memory: None
Songs: 60
Demo: 2
Recording: Yes
Connections: DC-power, Phones (1/4"jack), Aux-In (1/4"jack), Aux-Out (1/4"jack), USB, Sustain, MIDI Out, Unit pedals
MIDI: USB-MIDI/MIDI-Out
Power supply: DC 12V/2000mA
Amplifier: 2 x 20 watt
Dimensions: 1365 x 366 x 137 mm (wxdxh)
Weight: 12,1 kg
Included accessories: Power supply, Music rest, Manual
Optional: ST430 wooden stand with 3 pedals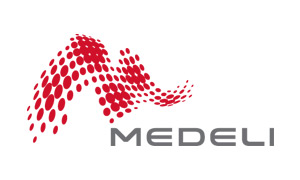 Brand Trust
We know, understand and serve you, the user.
Brand Offer
We offer durable, enjoyable products at a reasonable price.
Brand Ambition
We want to break barriers and use technology meaningfully.
Brand personality
We are honest, engaged and inspiring.