digital drum kit
With 335 beautiful drum voices and 35 kits, dual zone snare pads and crash cymbals with impeccable choke, aspiring drummers are able to express themselves with all there is on a DD504D. The operation is especially designed for users who have no tolerance for fuss and perfect for drummers who are just starting out.
The touch of the drum pads is specifically designed to provide an authentic feel. The dual zone snare drums provide the rim shot as well as the standard snare sound. The DD504D module is equipped with outstanding drum, cymbal and percussion sounds. There are 24 preset kits for easy of use, in addition to the 11 user kits available for drummers to group their favorite sound together. With a headphone jack, 60 preset songs, and a learning program, DD504D is a great learning tool. Once ready, connect it to a portable music device through aux in and plug in the amplifier through line out, you can blast your beats away with your favorite band.
Great sound quality and great drum pads, DD504D provides all you need for a basic drum.
Specs:
3x Tom
1x Snare (2-zone)
1x Crash with Choke
1x Ride with Choke
1x Hi-Hat
1x HH Control (switch type)
1x Kick Trigger
Display: 3-digits LED
Polyphony: 64 (max)
Trigger Para:
Gain; Reject
Drum Kits: 24 preset; 11 user
Voices: 335
Effect: Reverb on/off
Songs: 60 preset
Learning: Drum off; Flashing indicator
Metronome: Click on/off
Tempo: 30 – 280
Dimensions: LWH 1240 x 680 x 1410 mm
Weight: 24.5 kgs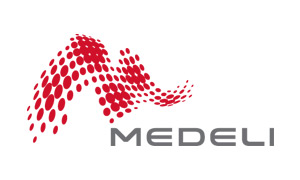 Brand Trust
We know, understand and serve you, the user.
Brand Offer
We offer durable, enjoyable products at a reasonable price.
Brand Ambition
We want to break barriers and use technology meaningfully.
Brand personality
We are honest, engaged and inspiring.