digital home piano with accompaniment, 88 keys hammer action (K6), 2 x 20 watt - black satin
The Medeli DP330 is very suitable for keyboard players who want to switch to a keyboard with weighted keys, of course also great to play for the pianist who occasionally wants to make music with an accompaniment. The piano is in fact provided with a complete accompaniment module, wich can also can be found in keyboards, it is possible to play with different rhythms and accompaniments. Dual and harmony functions are also built-in.
A split function is also available so different sounds can be played in the left and right hands, for example a bass sound can be played with the left hand and a piano sound in the right hand. The DSP can be used to add depth to the sound by adding a long or short reverb.
A simple but powerful recording function is built in. The accompaniment plus 5 separate tracks can be recorded in 1 of the 10 songs. These songs can be played at a later time or be replaced by a new song.
An additional function on this instrument is that there is a choice to play an alternative tuning. There is a choice between the following tunings; Pytha, Major, Minor, Mean Tone, Werck, Kimberg
Specs:
Keys: 88 keys hammer action (K6)
Display: LCD
Polyphony: 128
Voices: 500
Split: Yes
Twinova: Yes
Accompaniment Styles: 200 + 10 users
Registration Memory: 32
Songs: 60 + 10 users
Demo: 5
Recording: 5 tracks + accompaniment
Connections: DC in, Headphones (1/4"stereo jack), Pedals (Sustain, Soft, Sostenuto), USB, MIDI in, MIDI out, AUX in (1/4"stereo jack), Aux out (1/4"stereo jack)
MIDI: USB-MIDI/MIDI in/MIDI out
Power supply: DC15V/2500mA
Speakers: 2 x 20 watt
Dimensions: 1380 x 485 x 840 mm (wxdxh)
Weight: 44 kg
Included accessories: Power supply, Manual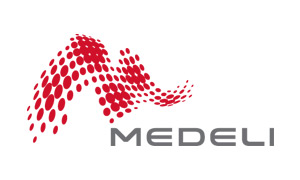 Brand Trust
We know, understand and serve you, the user.
Brand Offer
We offer durable, enjoyable products at a reasonable price.
Brand Ambition
We want to break barriers and use technology meaningfully.
Brand personality
We are honest, engaged and inspiring.